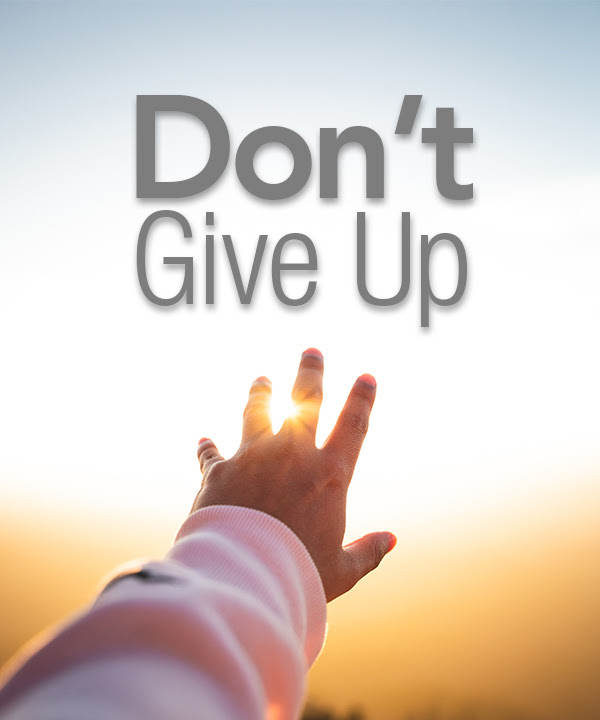 Laying hold of the promises of God
Have you been believing God for something that hasn't yet come to pass? Sometimes, when the road is hard and the wait seems long, it's possible to feel weary and consider giving up.

Be encouraged today—there is a reward for holding onto your faith. In fact, everything you are believing God for may be just on the other side of not giving up. As Galatians 6:9 says, "So let's not get tired of doing what is good. At just the right time we will reap a harvest of blessing if we don't give up." [NLT]

In times of discouragement, we need to remember that the promises of God are still a sure thing. Hebrews 10:35-36 says, "You were sure of yourselves then. It's still a sure thing! But you need to stick it out, staying with God's plan so you'll be there for the promised completion" [MSG]

If you need a second wind or a breath of fresh air to keep you going, you can find encouragement in God's Word. Meditating on scripture in difficult seasons of waiting can strengthen your faith and give you hope. Romans 15:4 [AMP] tells us… "For whatever was written in earlier times was written for our instruction, so that through endurance and the encouragement of the Scriptures we might have hope and overflow with confidence in His promises."

God has not forgotten about His promises to you. Jeremiah 1:12 says, "…I am watching over my word to perform it." [NRSV]

Don't give up! The same God who showed up in times past is more than able to do it again. (Hebrews 13:8)

For more practical tips on staying strong in your faith in difficult seasons, click below to check out videos by Richard, Lindsay, and Jordan.
---
Check out this playlist on our YouTube Channel for encouragement to "Not Give Up".
Please share this message with others by clicking the "Forward" link at the bottom of this email.

If you have difficulty viewing this message, you can view it online here.Forward
Copyright © 2021 Oral Roberts Ministries, All rights reserved.
You are receiving this email because you have contacted the Oral Roberts Ministries and opted to receive emails.
Our mailing address is:
Oral Roberts Ministries
P.O. Box 2187
Tulsa, OK 74102-2187
Want to change how you receive these emails?
You can update your preferences or unsubscribe from this list